*Our 2019 season is now up and running – if you're a tennis player in South Delta looking to connect with other players, consider the Ladner Tennis Club!*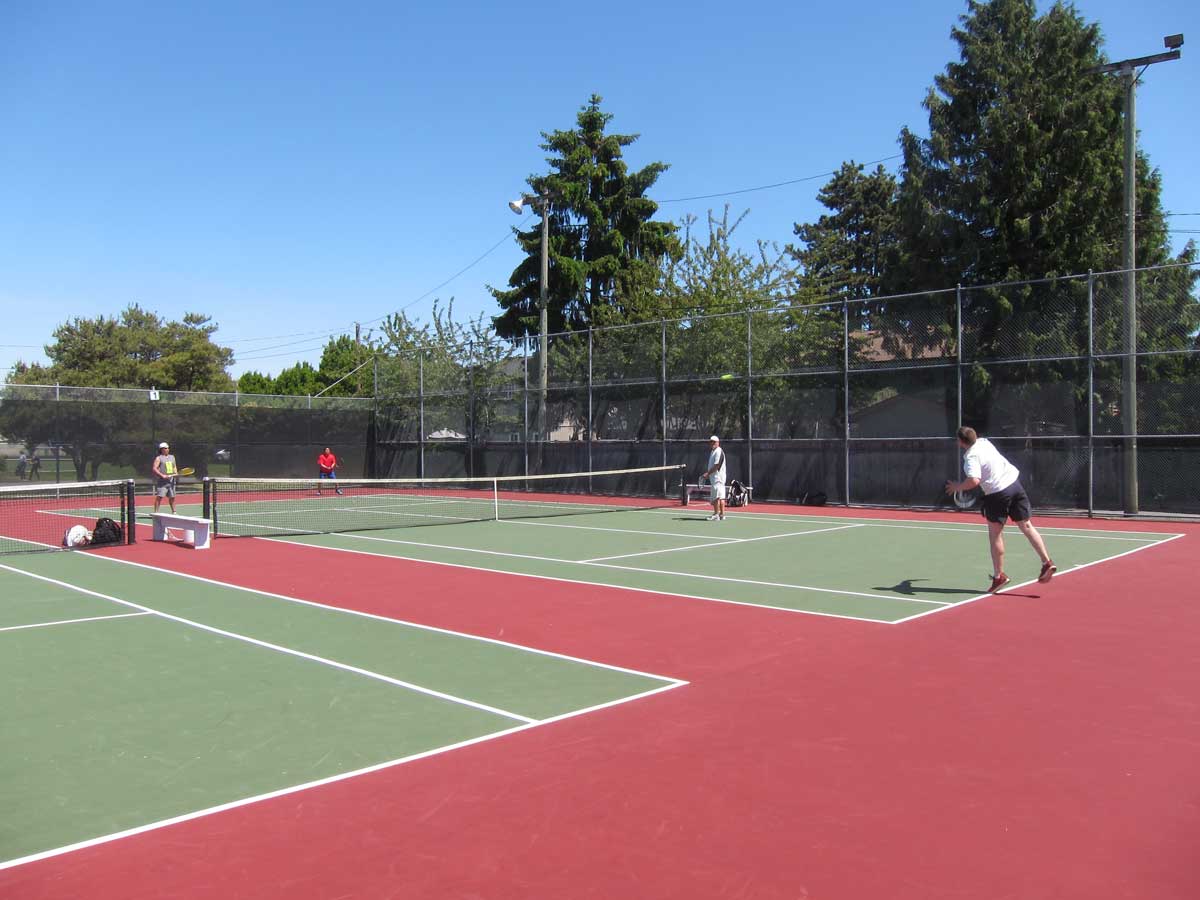 The Ladner Tennis Club is located at Hawthorne Park in the village of Ladner, BC, and offers access to four semi-private courts. Our membership includes a mix of intermediate and advanced players.
Our four courts were re-surfaced in May of 2017 and received cosmetic upgrades in May of 2019. LTC members have exclusive access to lights on courts 1 (and partial lighting on court 2) for night play. The club also offers a ball machine with practice balls. We also have a members-only clubhouse that includes a social area, kitchen and bathrooms.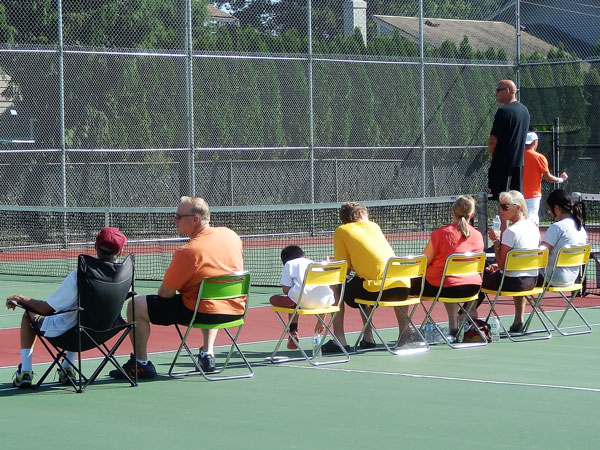 Members have exclusive use of all 4 tennis courts at the following times:
Tuesday 5pm to 10pm (organized drop-in for all)
Wednesday 5pm to 10pm (open play for all)
Thursday 5pm to 10pm (organized drop-in for all)
Saturday 9am to 5pm (9-1 advanced, 1-5 intermediate)
Sunday 9am to 1pm (priority to ladder matches & singles)
Learn more about designated court times here.
During non-club hours, the courts are open to members of the public.
Club History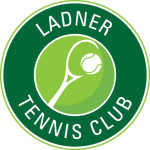 The Ladner Tennis Club was founded in 1976. The club's objective was (and remains) providing a space where local tennis players could connect and play social and competitive tennis.
The clubhouse and lighting was made possible by government grants, member fundraising, and many volunteers. The clubhouse was originally a military barrack, and was purchased from Boundary Bay Airport. The barrack was moved to the current club location at Hawthorne Park and a kitchen and bathrooms were added to make the clubhouse complete.
Our club offers a friendly atmosphere and tennis at social and competitive levels. New members are welcome! To get the most out of club membership, it's recommended that prospective members are able to play a full game of tennis (able to serve, receive, and hit).
For more information about our club, please email us or fill out a contact form.